Product specifications
Module dimensions

Example of module connection
Modules can be easily connected, and the surface structure ensures high rigidity.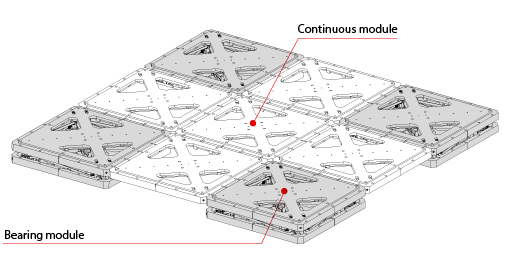 Bearing module
Linking module

Module for supporting loads
The resilience and damping force are adjusted according to the load of the mounted device and installation location.
Maximum load per module is 750 kgf.

Module for connecting bearing modules.
Range of motion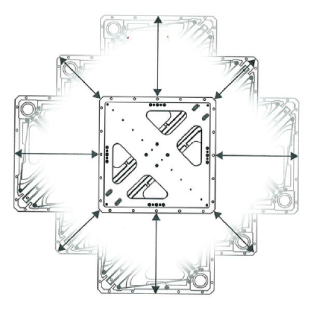 The TGS seismic isolation module moves within the range of motion indicated in the table below during an earthquake. Therefore, it is important to ensure surrounding clearance when installing. In addition, be careful not to place objects within the stroke range.