Product Overview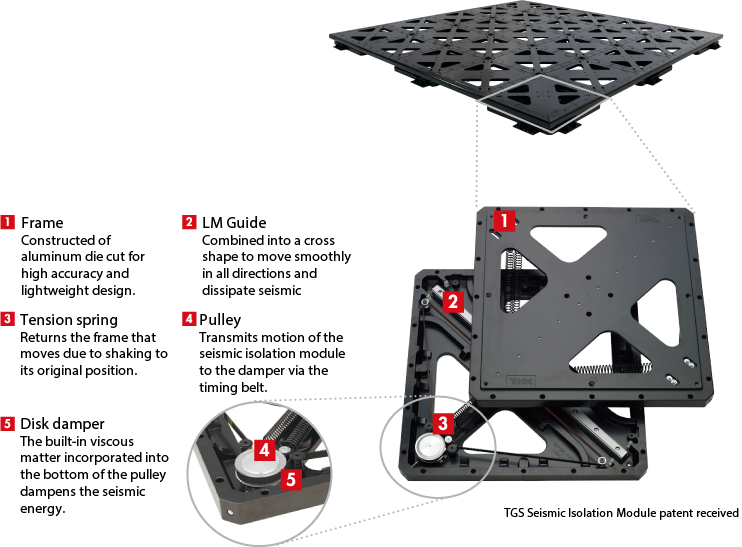 TGS Seismic Isolation Module
The TGS seismic isolation module enables a customized layout. It supports partial seismic isolation and floor seismic isolation of heavy objects.
(Load weight support: Max. 3000 kg in 1 m2
Structure

View the catalog
Features
Condenses seismic isolation functions into a compact body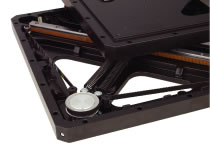 The TGS seismic isolation module features the essential seismic isolation functions of "support (bearing),"reduction (attenuation)," and "return (recover)" in a compact footprint.
Supports heavy loads and drawing force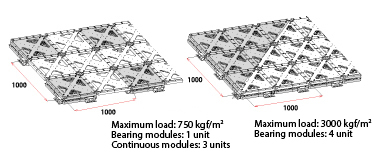 The TGS seismic isolation module uses the LM Guide not only to enable mounting of heavy loads, but also to prevent lifting even if a drawing force is applied. The maximum mounting weight per module is 750 kgf*. For TGS5, the maximum mounting weight is 3000 kgf/m.
Customizable connectivity
Model TGS seismic isolation modules may be freely connected together to handle any size/shape of load. The minimum configuration is a 2×2 module, and there is no limit to the maximum configuration.
Easy workability
TGS seismic isolation modules are compact and lightweight for easy workability. In addition, no adjustment is required onsite; simply install as-is.
Highly versatile
TGS seismic isolation modules come in three plane dimensions: 450 mm2, 500 mm2, and 600 mm2. For server rooms and operation rooms, seismic isolation of the floor is achieved by simply aligning to the standard floor panel size. With a low profile height of 100 to 112 mm, this product can also be installed to easily fit in existing structures with restricted ceiling heights.

"Response analysis" and "test results" showing seismic isolation performance
Vibration test (1)
A test is performed on TGS seismic isolation modules subjecting them to past earthquake and estimated future earthquake conditions.

Vibration test (2)
TGS seismic isolation modules have high rigidity due to surface connection, and the use of the LM Guide in the moving parts ensures virtually zero twisting when operating even with a moderate eccentric load.
Analysis result example
Seismic response analysis based on the installation location, load, and estimated earthquake ground motion enables the TGS seismic isolation module to provide optimal seismic isolation performance.
Test image and analysis result
Installation and implementation case studies
Click here for details of THK's model TGS seismic isolation module

View the catalog